The full screen phone that folds to fit in your pocket with revolutionary flexible display, a camera made to stand on its own, and a dual battery that lasts all day. Meet the phone changing the shape of the future.1
5G
The phone harnessing the speed of the future
Unfolding the power of HyperFast 5G
Galaxy Z Flip 5G's equipped with an upgraded processor so your phone meets the needs of 5G speed.2 Download and enjoy your favorite movies and shows – HyperFast.
DESIGN
A whole new spin on the phone.
Impossibly compact for maximum impact.
Galaxy Z Flip folds to be surprisingly small for an outstanding design that easily fits into your pocket, bag or purse.
See the future with every fold.
It's an all-new, foldable form factor. Small, durable and unlike anything you've held before.
*Image simulated for illustration purposes.
Beauty is in the hand of the beholder.
Galaxy Z Flip's unique form factor is enhanced with an impossible-to-ignore, eyecatching exterior in your choice of stunning hues. 3
5G
LTE
Samsung x BTS
Just as versatile as K-pop sensation BTS, the Galaxy Z Flip lets you do it all, with a cinematic display, an all-day battery¹ and external notifications. Plus, it fits in your pocket.
The full screen that fits in your pocket.
Galaxy Z Flip's Infinity Flex Display is an immersive Dynamic AMOLED screen delivering incredible color quality and reduced blue light. With minimized bezels and no notch, it's 6.7 inches of stunning cinematic viewing.4
6.7″Infinity Flex Display
*Image simulated for illustration purposes. *You may notice a crease at the center of the main display, which is a natural characteristic of the screen.
Glass.
But make it fold.
Meet the first-ever folding glass screen on a Galaxy. Yeah, we said folding glass. Made of Samsung Ultra Thin Glass, it sets you up for an epic view with a smooth, flat screen.
Made to last. Fold after fold after fold…
Inspired by a lotus blossom, the Hideaway Hinge is precisely articulated for a satisfying folding motion—even allowing you to adjust the folding angle. Sweeper technology helps repel dirt and dust to keep your folds as smooth as your style.
Camera
Your unique point of view just got more unique.
The smartphone that can stand on its own.
Galaxy Z Flip folding technology allows for hands-free video chats and previously unreachable selfies. So fold it, flip it, stand it. However you set it up, it reinvents the way you take photos on your phone.
*Image simulated for illustration purposes.
A new perspective on how you shoot photos.
Galaxy Z Flip folds and holds its position at multiple angles, giving you the ability to capture amazing, low angle shots that play with perception for thought-provoking photos. Call it the new power pose.
Ready for the night scene.
Experience
The phone experience, reimagined.
Play over 100 Xbox games on your Galaxy.
Buy a Galaxy Z Flip 5G and MOGA controller and get 3 months of Xbox Game Pass Ultimate on us. Play over 100 Xbox titles, available for the first time on Galaxy devices.18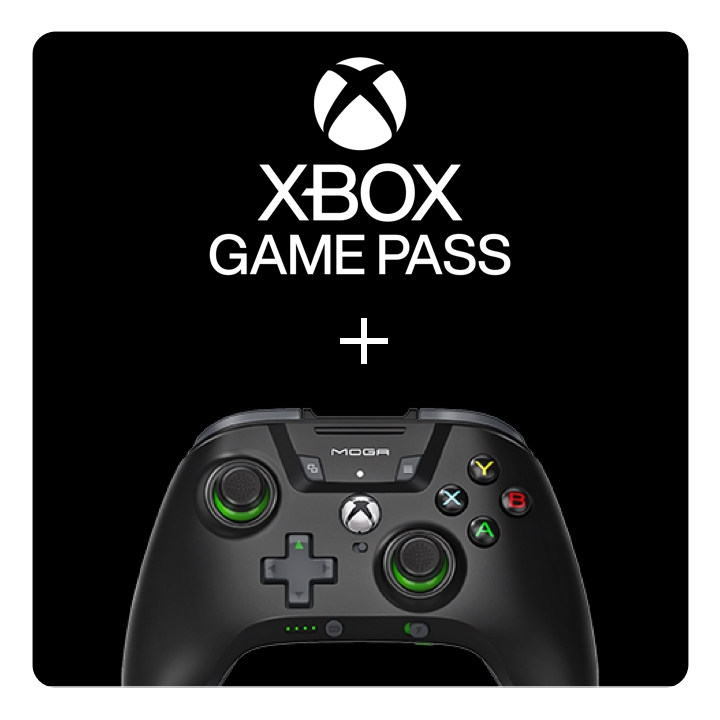 A whole new angle on video chatting.
Upgrade your voice call to a Google Duo video call and instantly experience clearer video chatting with the 10MP Front Camera. 5
*Image simulated for illustration purposes.
*Google Duo is a trademark of Google LLC.
Half screen, full control.
When you fold, Flex Mode splits apps in half and puts the controls on the bottom half—turning the top half into a viewing area.5
*Image simulated for illustration purposes.
Do it all. All at once
Level up your app use by having two open at once. Even better, launch two simultaneously — you can pair up apps you frequently use together. With App Pair and Multi Active Window, multitasking is awesome on the massive 6.7″ screen.6, 7
*Applications in the Edge panel are not preset and need to be selected by the user in Settings.
External notifications go with the flow.
Tap and swipe to control your phone, even when it's folded shut. The cover screen notifies you at a glance, while contextual continuity lets you tap to seamlessly transition to relevant apps as you unfold your phone. 4
The power to go on and on and on.
*Image shown is Galaxy Z Flip LTE. Galaxy Z Flip 5G does not include Clear Cover, USB Connector, Headphone, and USB connector leaflet in box.
Plus get all the best of Galaxy phones.
Wireless PowershareYou can charge your Galaxy Buds+ or Watch and even a friend's phone.11

StorageSave all your hands-free photos and footage with 256GB storage.12

AP & RAMA powerful 7nm processor and 8GB RAM let you livestream, binge stream and multitask with little lag.

BixbyYour always-ready intelligent assistant.13

Bixby VisionTurn your camera into an intelligent tool to give you information about the world around you.14

Cinema-grade displayAn HDR10+ viewing experience.

Eye care displayReduces eyestrain and sleep disturbances.

Samsung KnoxMulti-layered protection to secure your phone from the chip up.

AuthenticationUnlock your phone with Face Recognition, Fingerprint Scan or a PIN, pattern or password.15

4K UHD RecordingRecord high-quality video that plays back crisp and clear.

Photo and Video BokehBlur out backgrounds and add bokeh effects for artistic photos and videos.

Super SteadySuper Steady stabilizes video to make action shots look easy. 16

Ultra Wide CameraWith 12 megapixels and a 123-degree field of view, photos and panoramas are taken to the next level.

Custom FilterCreate your own filters based on the colors of a photo you love.

Single TakeTurns seconds of footage into a variety of formats to choose from.14
*The Dynamic AMOLED display on Galaxy Z Flip received the certification from VDE Germany for 100 percent Mobile Color Volume in the DCI-P3 color range, which means your images aren't washed out and you'll get unbelievably vivid colors regardless of differing levels of brightness. The display can achieve peak brightness of up to 1100 nits, improving the contrast between dark and light aspects of digital content for brilliant picture quality, with a 2,000,000:1 contrast ratio to make the mobile experience more immersive.
*SGS, the world's leading certification company, awarded Galaxy Z Flip's display the Eye Care Certification based on its ability to drastically reduce the harmful effects of blue light. This certification can be found on www.sgs.com.
Leather Cover
Cover your phone with soft calf leather for a luxurious feeling, with a thin profile for elegant folds.
*Leather Cover (EF-VF700L) can only be used with Galaxy Z Flip LTE model (SM-F700).
Clear Cover
Show off the futuristic form factor and let the brilliant color you choose shine through.
HIGHLIGHTS